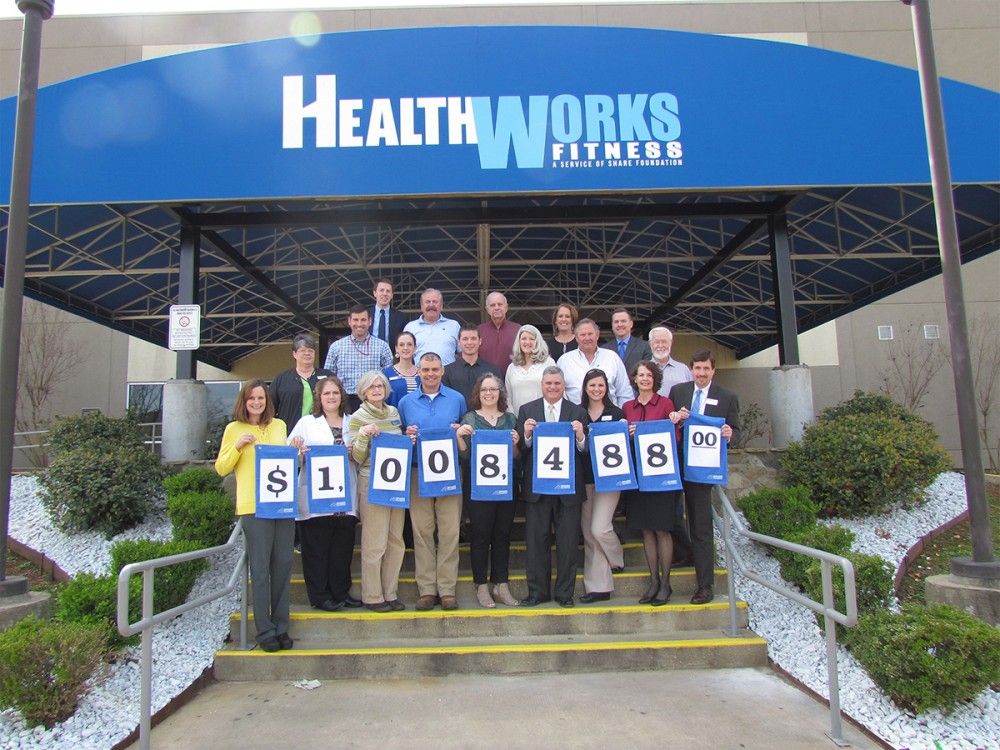 Members of the First Financial Bank/SHARE Benefit Golf Tournament Committee and First Financial Bank Representatives gathered to present a check to Interfaith Clinic and celebrate a million dollar milestone.
The 2017 Benefit Golf Tournament raised $45,760 for Interfaith Clinic, bringing the total amount raised from the annual tournament to $1,008,488. The funds raised each year stay in Union County, and are used to provide services to an underserved population who may not seek medical attention due to costs. Patients of Interfaith Clinic are not turned away due to inability to pay, and this annual tournament helps make that possible.
Interfaith Clinic served the first uninsured patient with a completely volunteer staff over 23 years ago. Today, Interfaith has two paid medical professionals and provides care to over 300 patients each month. Interfaith Clinic meets the needs of the whole person by providing medical care, prescription assistance, limited dental services, health education, payment assistance for procedures and lab work, and health insurance literacy. Both insured and uninsured patients can be seen at Interfaith Clinic. For information on how to become a patient or volunteer, contact 870-864-8010 or visit www.facebook.com/interfaithclinic. 
"The depth of services Interfaith provides, at very little or no cost to the patient, would not be possible without the support of the sponsors, volunteers, community members, and golfers. Over one million dollars has been generated from this event, and I want to sincerely thank everyone who has made that possible since the tournament began," stated Jill Temple, Executive Director of Interfaith Clinic.
The 2018 First Financial Bank/SHARE Foundation Benefit Golf Tournament will be held September 21st – 23rd at both the El Dorado Golf & Country Club and Mystic Creek Golf Club. Visit http://sharefoundation.com/Golf_Tournament.html to register or sign up as a sponsor.
For information about the 2018 First Financial Bank/SHARE Benefit Golf Tournament contact Amanda Cooley or Jean Hadley at 870-881-9015.
Pictured are (L-R Front Row): Kris Bryan – Interfaith Clinic (IFC), Kerry Murphree – IFC, Jean Hadley – SHARE Foundation, Kevin Waldrum – 2017 Golf Committee Chairman, Amanda Cooley – SHARE Foundation, Scott Walker –First Financial Bank (FFB), Aimee Beebe – 2018 Golf Committee Chairman, Melissa Jerry - FFB, Brian Jones - President & CEO SHARE Foundation
(L-R Middle Row): Bonita Pugh – IFC, Kirk Miller, Leslie Carroll, Garret Kent – Committee Members, Charlotte Ellen – IFC, David Cage, Bob Parks – Committee members
(L-R Back Row) John Thomas Shepherd, Art Noyes, Randy Jerry – Committee members, Beth Weldon and Brandon Byrd - FFB.